41000 Woodward Ave, Suite 350E
,
Bloomfield Hills, MI 48304

248-940-4786
Call Us Today for a Free Consultation
Michigan Workers' Compensation Lawyer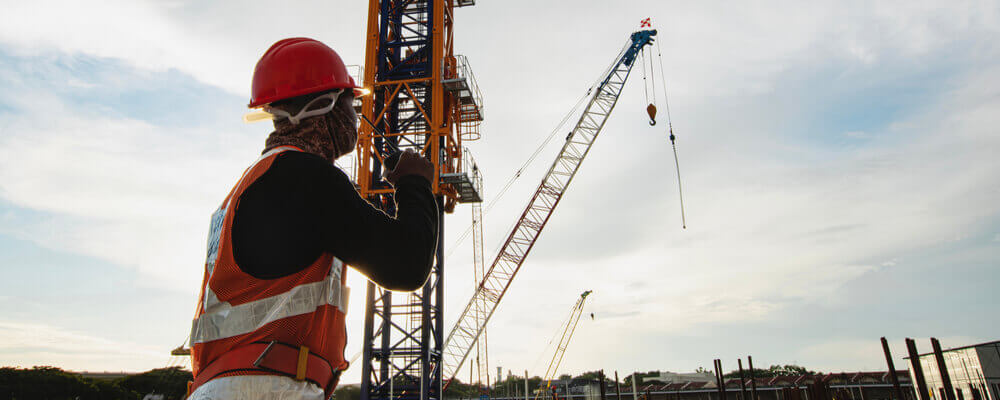 Metro Detroit Work Injury Attorney Serving Clients Throughout Michigan
If you have been injured at a job site, you may be eligible for workers' compensation. Nearly all workers, including public and private employees, are covered by Michigan's Workers' Disability Compensation Act for injuries which "arise out of and in the course of the employment." However, the process of applying for benefits and making sure you are receiving fair compensation can be intimidating.
At Syme Law, we can help you navigate through the complicated world of workers' compensation. If you have sustained an injury at your place of work or because of work-related activities, our law firm will proudly handle your case to pursue your deserved benefits.
Legal Help With Workers' Compensation
To be eligible to receive workers' compensation benefits, an employee must have suffered an injury that limits their earning capacity. Simply being hurt on the job may not be enough if it does not impact your capacity to earn wages. However, regardless of how an injury has affected a person's ability to work, medical treatment for their injuries will be covered by workers' comp.
There are also limits put on circumstances in which an injury may be eligible for workers' compensation. Employees are covered while conducting business travel, but not when commuting to and from the office. Workers are not covered if the injury results from their "intentional and willful misconduct." They are also not covered at work-related activities "the major purpose of which is social or recreational."
Employers are prohibited from discriminating against an employee who is pursuing a workers' compensation claim, and a person cannot be fired or disciplined for reporting an injury and seeking benefits. Our attorney can help with mediation, hearings, and appeals if an employer disputes a person's right to receive workers' compensation benefits.
Examples of Work-Related Injuries
There are a wide variety of occupational injuries, all of which could lead to employees suffering lost time, medical expenses, and other costs:
Arm, shoulder, knee, and back injuries - Any of these physical injuries can be a result of falls or other workplace accidents. Knee and back injuries are common among those who perform physical labor or lift heavy objects.
Repetitive stress injuries - While many injuries happen suddenly, others can happen over time, like repetitive motion injuries such as carpal tunnel syndrome.
Traumatic injuries - Severe injuries which can lead to long-lasting disabilities can include burns, head and spinal cord injuries, and traumatic brain injuries.
Occupational diseases - Exposure to toxic substances and work-related illnesses can cause long-term health problems for workers.
Types of Workers' Comp Benefits
The benefits that a worker can receive following a work injury may include:
Disability Benefits - A worker is eligible for these benefits when they have suffered an injury that limits their earning capacity.
Death Benefits - In cases where a person is killed in a workplace accident, workers' compensation benefits are paid to the dependents of the deceased worker. For a spouse to receive death benefits, they must prove they were dependent on the worker.
Special Benefits - There are provisions if a worker is totally and permanently disabled as a result of a workplace injury. These benefits are paid out according to the severity of the injury and the specific type of disability that has been suffered.

Medical Benefits - This includes medical, surgical, and hospital services, dental services, crutches, hearing aids, chiropractic treatment, and nursing care.

Vocational Rehabilitation Benefits - These benefits can include an employer changing the injured employee's working conditions, providing outside rehabilitation help, or providing training assistance to help a worker find a job that will fit within their physical or mental limitations.
Contact a Detroit Workers' Comp Attorney
If you have a workers' compensation case, contact Syme Law at 248-940-4786 for a free consultation and to work towards receiving the benefits that you deserve. Syme Law proudly serves Troy, Pontiac, Bloomfield Hills, and Birmingham in Oakland County plus Macomb, Wayne, Livingston, and Washtenaw counties and the Detroit metro area.