41000 Woodward Ave, Suite 350E
,
Bloomfield Hills, MI 48304

248-940-4786
Call Us Today for a Free Consultation
Michigan Pedestrian Accident Attorney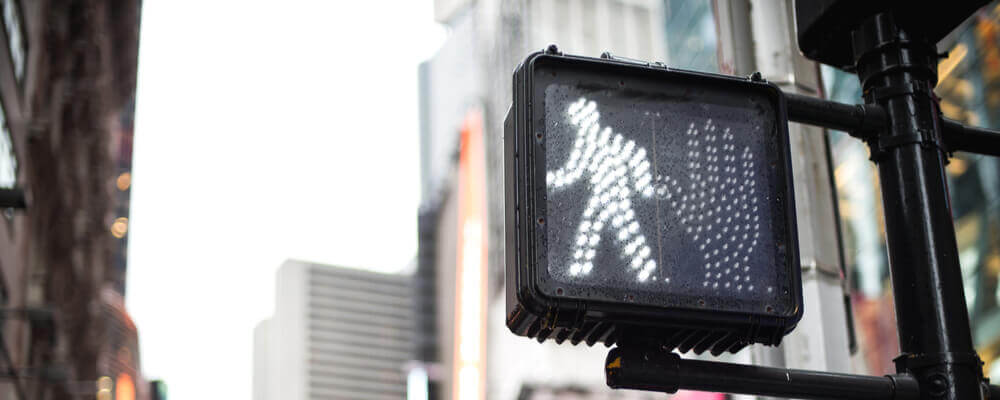 Metro Detroit Pedestrian Accidents Lawyer Serving Clients Throughout Michigan
Pedestrians are often the most vulnerable users of the transportation system, and they are likely to be the most seriously injured in any accident. Pedestrians are also more likely to have multiple types of serious injuries. Even with the proper use of sidewalks, crosswalks, and traffic signals, pedestrians can be involved in an accident due to driver negligence.
At Syme Law, we will work with you throughout the legal process to build a strong case and help you to pursue any of the financial compensation that you deserve if you have been in a pedestrian accident.
Legal Help With Pedestrian Accidents
Pedestrian accidents can often be serious and can result in catastrophic injuries. Much like car accidents and truck accidents, pedestrian accidents can result from negligence on the part of a vehicle operator. Syme Law can help determine which negligent party or parties may be responsible for the accident. Possible causes of pedestrian accidents include:
Distracted driving - A growing number of drivers are using cell phones or other electronic devices while behind the wheel, making them less likely to see pedestrians in front of them on the road.
Dangerous roads - Roadway design, including unsafe intersections and crossings, unsafe pedestrian accommodations in construction zones, and pedestrian markings that a city, county, or state did not properly design or do not properly maintain, can lead to a dangerous pedestrian environment and contribute to accidents.
Drunk driving - Drivers who operate a vehicle while under the influence of alcohol or drugs put others on the road, especially pedestrians, at risk.
Traffic violations - Drivers who are speeding, driving recklessly, and illegally changing lanes often cannot see and respond to pedestrians until it is too late.
All of the examples above can contribute to a pedestrian accident. We will work to identify the negligent party and take action to hold them liable for your injuries.
What to Do After a Pedestrian Accident
If you were a pedestrian who was injured in an accident, there are steps you can take to help our law firm have as much information as possible to help with your case:
Contact the police so that they can produce an accident report. Make sure the police officer gives you a copy of the report.
Collect the contact information of all of the parties involved in the accident, as well as any witnesses that were present.
Gather information by taking pictures and providing a written description of the immediate area of the accident and the surrounding environment. This can include the road conditions, traffic signals and signs, crosswalk markings, and pedestrian signals.
The information that you provide to us will be valuable as we help you take the appropriate legal action and seek compensation from the responsible parties.
Possible Compensation From a Pedestrian Accident
Injuries suffered in pedestrian accidents may include:
Neck, back, and spinal cord injuries
Traumatic brain injuries
Broken or fractured bones
Dislocated joints
Internal injuries, including organ damage
Severed or amputated limbs
Victims of a pedestrian accident may be eligible to receive compensation for their injuries as well as other expenses. This can include compensation for emergency treatment from the accident, any short or long-term medical treatment as a result of the accident, wages that were lost while the victim was recovering from injuries, future wages that may be lost if there was a disability resulting from the accident, and compensation for pain and suffering, both physical and emotional.
Contact a Metro Detroit Pedestrian Accident Lawyer
If you sustained injuries from a pedestrian accident, contact Syme Law at 248-940-4786 to receive a free consultation. We are proud to represent Washtenaw, Macomb, Livingston, and Wayne counties, the metro Detroit region, and Bloomfield Hills, Birmingham, Troy, and Pontiac in Oakland County.