41000 Woodward Ave, Suite 350E
,
Bloomfield Hills, MI 48304

248-940-4786
Call Us Today for a Free Consultation
Michigan Social Security Disability Benefits Attorney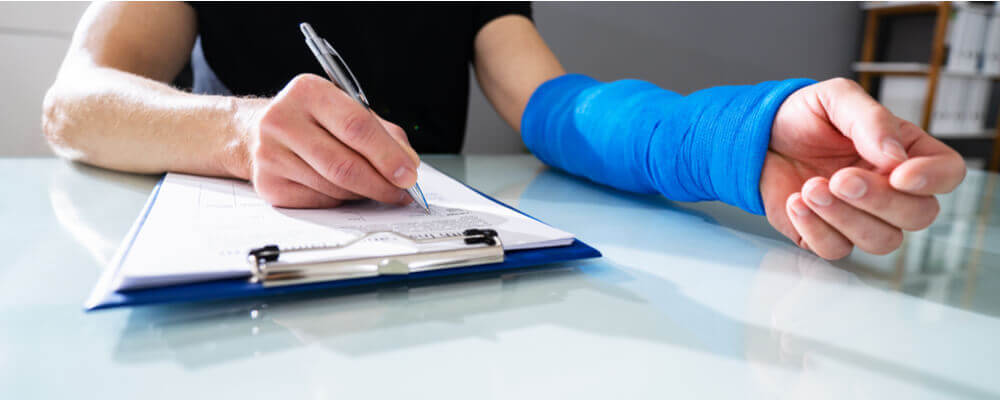 Metro Detroit SSD Benefits Lawyer for Social Security Disability Cases Serving Throughout Michigan
Social Security Disability Insurance (SSDI) is a federal program designed to help individuals who can no longer earn a gainful income due to a disability. It is available to anyone who has paid Social Security taxes during their career. However, negotiating the complicated process of applying for these benefits while suffering through the trauma of an illness or catastrophic injury can be challenging for anyone.
At Syme Law, we can help you navigate the sometimes difficult process of Social Security disability claims. We will provide you with help throughout your case to get you the benefits that you deserve.
Eligibility for Social Security Disability Insurance
To be eligible to receive Social Security Disability Insurance, the claimant must have worked long enough and recently enough while paying Social Security taxes, and they must have a medical condition that meets the following federal definition of disability:
An individual is unable to work or perform "substantial gainful activity" due to a medical condition.
An individual cannot perform work they have previously done due to the medical condition and is unable to adjust to other work.
The individual's medical condition has lasted or is expected to last for at least one year, or the condition is expected to result in the person's death.
If you are found eligible, benefits will continue to be paid until you can work again on a regular basis or until you reach retirement age, when the benefits convert to retirement benefits at the same amount. Our law firm can help determine whether you are eligible for the SSDI program and how to get all of the disability benefits you may be entitled to receive. We can also help ensure that your application is complete and correctly filed, potentially saving time, money, and frustration with a delayed or denied claim.
If you have already applied for disability benefits and have been denied, or if you do not think you are getting the benefits that you may be eligible for, our law firm can help determine whether you can appeal the decisions made by Social Security.
Eligible Medical Conditions
The Social Security Administration lists many medical conditions that can make an individual eligible for Social Security Disability Insurance, including:
Cancer
Spinal disorders
Chronic joint pain
Amputations
Impaired hearing, sight, or speech
Respiratory diseases
Heart disease or heart failure
Diabetes or thyroid problems
Immune system diseases
Neurological disorders, including ALS, Parkinson's disease, multiple sclerosis (MS), epilepsy, and traumatic brain injuries
Mental health conditions, including bipolar disorder, clinical depression, dementia, and post-traumatic stress disorder (PTSD)
Even if your condition is not specifically listed by the Social Security Administration, it is still possible to qualify for benefits. Our attorneys can work with you to build your case for benefits.
Supplemental Security Income
Individuals who have not worked or have not contributed enough to be eligible for Social Security Disability Insurance may still qualify for disability benefits under the Supplemental Security Income (SSI) program. This is a separate tax-supported program administered by the Social Security Administration. Syme Law can help determine if an individual may be eligible for the SSI program, and we can assist with applications for benefits or appeals of denied claims.
Contact a Washtenaw County Social Security Disability Claim Attorney
If you have been out of work or are expected to be out of work for at least a year due to a medical condition, contact Syme Law at 248-940-4786 to learn how we can help you receive disability benefits through Social Security. Our consultations with you are always free, and we are proud to work with you to ensure that you receive the benefits that you deserve. We serve the counties of Livingston, Macomb, Washtenaw, and Wayne, plus the areas surrounding Detroit and the cities of Pontiac, Bloomfield Hills, Birmingham, and Troy in Oakland County.